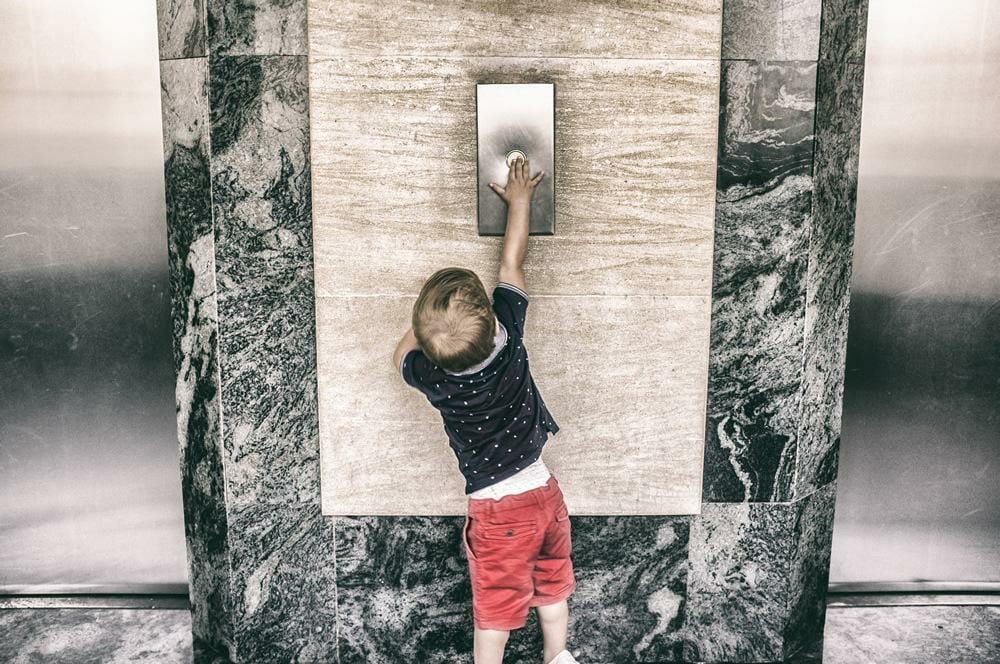 *This post may contain affiliate links (#ad) for which I earn commissions.*
10 Awesome Small Elevators for the Home
Having an elevator in your own home used to be the utmost symbol of wealth. There was something extravagant and luxurious about it. But in recent times, the possibility of having one is more realistic than people realize.
The average price of small elevators for the home is $4,413. For the benefits that it brings, that price is reasonable. This product can allow much easier movement throughout the home. The easier movement would be beneficial not just to the elderly, but also those dealing with physical impairments.
Besides increasing property value, a home elevator also gives people the ability to remain in their own homes for longer. We have an aging population, and roughly one-third of people older than 65 will experience a fall each year. Having an elevator at home can help to lower that number and increase the quality of life.
We've compiled 10 examples of elevators for home use to highlight the variety in the market.
Vision 350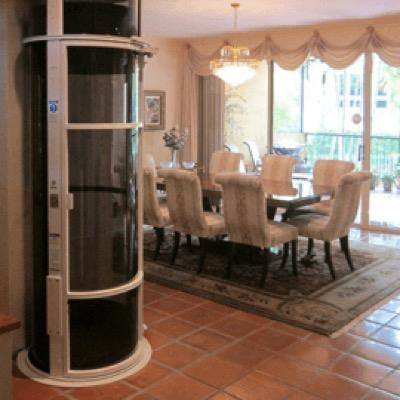 Source:  Nationwide Lifts
To kick off this list of small elevators for the home, we'll start with the vision 350. This is a cylindrical structure on the smaller end of home elevators. Its external diameter is only 30 inches.
It's not going to fit a wheelchair, but you can stand upright comfortably enough. Being on the smaller side brings some positives with it as well; it's easier to install and doesn't require any major construction work.
This is a traditional hydraulic elevator, similar in design principle to many commercial elevators. It has a weight limit of up to 1,000 pounds. The cabin is big enough to comfortably fit a wheelchair without overcrowding.
It's available in two sizes, 36" by 48" or 40" by 54". Traveling at a speed of 40 feet per minute, this elevator also has the capability of providing anywhere from 2 to 6 openings. For those of you with multi-level homes, this would work well there.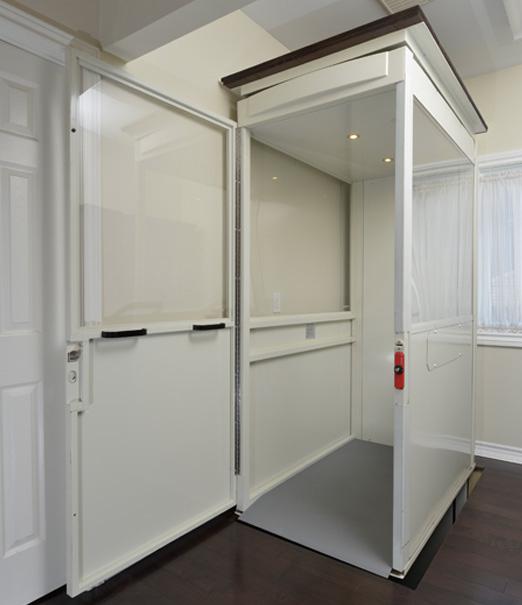 Source:  Savaria Elevators
You could say that the Telecab17 employs some futuristic elements in its design. They call it a vanishing elevator due to its installation.
The installation process only requires a hole cut out in the floor, through which a pod structure moves from floor to floor. This is a great option if you're low on space or like the minimalistic design approach.
Small elevators for the home are not always designed to be wheelchair friendly, but this model is specifically designed for those who rely on a wheelchair. It has an internal diameter of 43.5 inches, with the entrance stretching 32 inches wide.
Pair that with an internal height of 6'7" and you could comfortable fit 2 to 3 people in this model. It does move quite a bit slower than some of the other models at only 20 feet per minute. It's important to understand that going for a model like this will give you more versatility.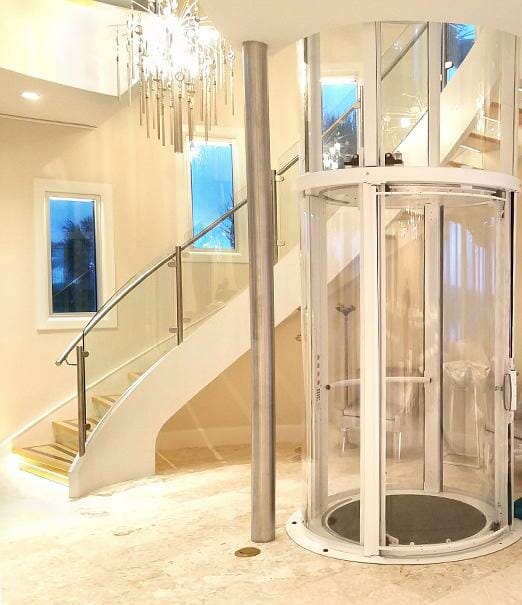 Source:  Vuelift Elevators
The Vuelift Round gets its name from the design concept. It has a cylindrical cabin and is almost entirely made of clear acrylic material. This allows in the maximum amount of light. It also veers from the stereotype of stuffy small elevators for the home.
This is a model on the smaller end of things. It's unlikely to fit a wheelchair, so this would be best used for those who are still capable of standing.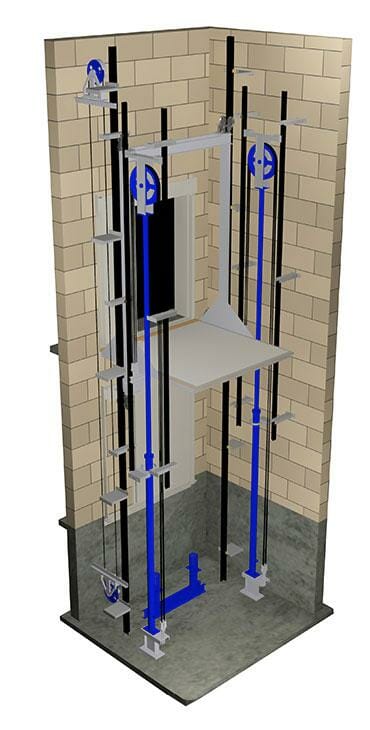 Source:  Schumacher Elevators
This Schumacher model is the closest you will get to a commercial elevator. It runs off of a rope hydraulic system and requires a larger cabin than some other models. With that in mind, this is an option that would go better in larger homes than apartments and town houses.
It does have its advantages though. Being a larger and more substantial design, it's sturdier and can better stand the test of time. You can also fit more people and weight in it. It almost acts like another room in your house.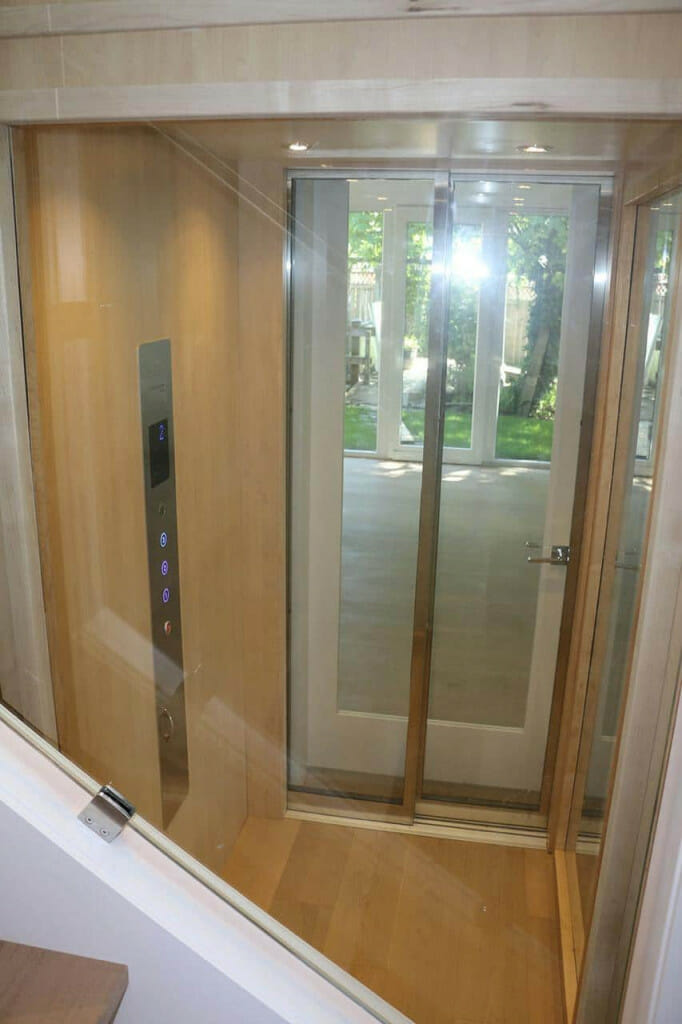 Source:  Western Elevator
As the name suggests, this is designed with luxury in mind. The box-like cabin is reminiscent of commercial elevators, only that the manufacturer has changed the internal materials to make it more home friendly. Think rich wood and sleek edging.
It has a swing-out door, which is something to consider when determining a location for it. It also carries up to 1,500 pounds. With a weight limit like that, it's going to make moving furniture around your house easier.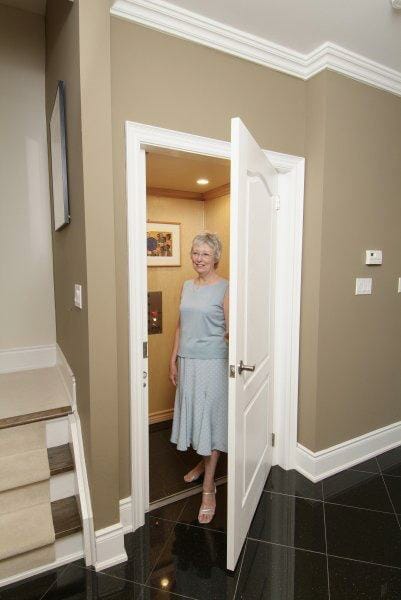 Source:  Western Elevator
Western Elevator is the company behind the aforementioned Heritage Luxury and this one with 'residential' in its name. It's versatile enough to fit almost any type of house or apartment.
The battery backup system is extremely helpful if you live in an area prone to blackouts. Add that to the fact that this model has one of the highest safety ratings makes the Elmira a standout choice.
Vision 550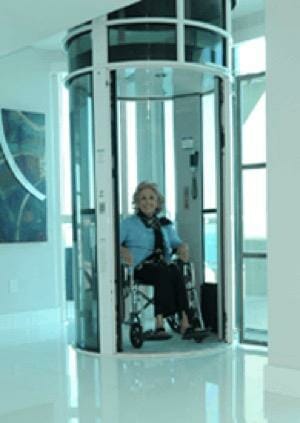 Source:  Nationwide Lifts
This is our second from National Lifts' Vision-series of small elevators for the home. It encompasses the same design elements of the Vision 350 but with a larger size that caters to those with a wheelchair.
Its diameter is almost 53 inches and it has a traveling speed of 20 feet per minute. It's still a cylindrical design, but the door opens up to 180°, which allows easier access into the cabin.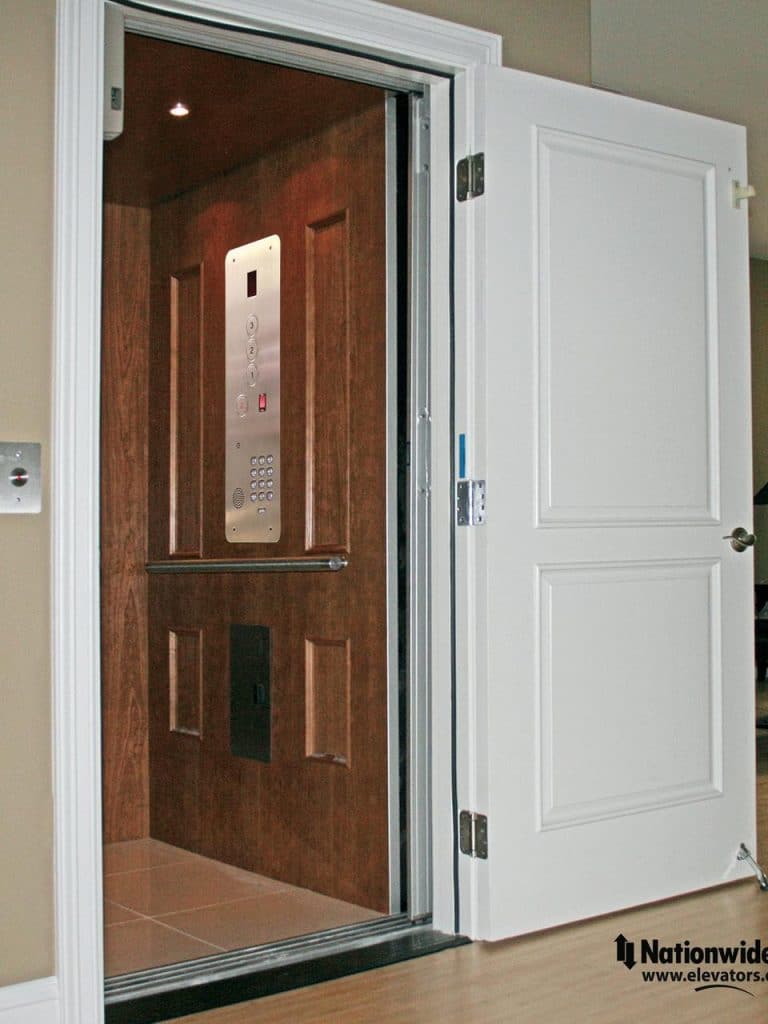 Source:  Nationwide Lifts
The last model we'll discuss is closer to the traditional models of elevators that we've come to know. The Freedom Green's box-like cabin has a capacity of 1,000 pounds. The cabin is finished in melamine and veneer, and you have the option of including raised hardwood or glass finishes.
There is also an option to upgrade this to the Freedom Elite, which increases its capacity to 1,400 pounds. This elevator uses a cable system, which does require a little more installation space and labor than hydraulic elevators.
Conclusion
A product such as home elevator gives you freedom and independence in your own space and increases property value. The functionality is limitless, and an investment like this is hardly something you will grow to regret.
This list shows the variety that is available. Consider your own circumstances and we're confident you will find one out there that suits you.