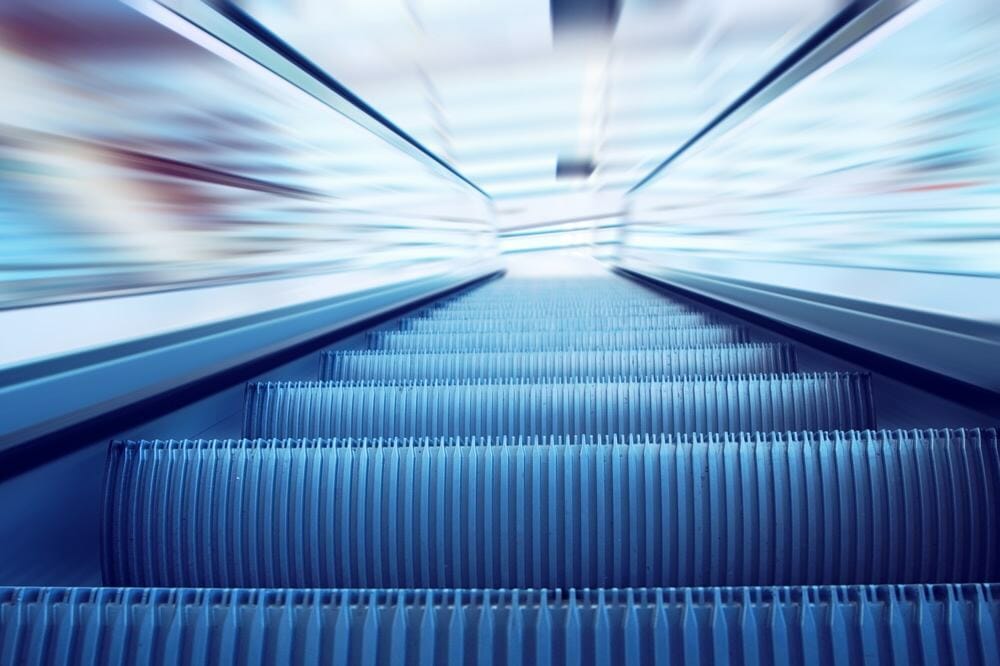 *This post may contain affiliate links (#ad) for which I earn commissions.*
Home Escalator Buying Guide for 2023
If you've ever been to a mall, then you've seen an escalator before. While the idea of installing one in your own home may seem a little wild, it could be a positive investment. If you're reading this article, it's likely that you've already come to that conclusion but may be a little confused as to where to go from there.
We're here to help with that. Choosing a home escalator can seem daunting, but it doesn't have to be. We've broken down the basics of what you'll need to know. The installation process is what may scare people off. It's such a big process because this is such a big investment. The benefits are important though.
The ease of movement from having a home escalator is the most appealing thing about this product, and for good reason. Read on to decide for yourself.
The Installation Process
You'll have to treat the installation process as a remodeling of your home. Essentially it is. Escalators, even home escalators, are large and prominent pieces of equipment. An escalator is going to take over the area in which you install it, so there's no point going into this thinking you'll be able to hide it from view.
The escalator itself may need a larger space than your stairwell originally required. This is because escalators cannot curve; they can only move forward in a straight line. If your staircase has multiple steps and landings, this may present some problems for you.
The cost is also something to consider. You'll see home escalators advertised at between $10,000 and $30,000. However, these costs don't include the labor and installation costs. Take into consideration that whatever you pay for the escalator, it's likely for the installation to cost double. Depending on the situation within your house, this process can cost between $65,000 and $90,000 overall.
Ease of Movement
Don't let the installation process scare you off purchasing a home escalator though. There are multiple benefits to this purchase which are enough to convince most people.
The most important is the ease of movement within your own home. Even if you don't have any ailments that impact your ability to move up and down stairs, we all get frustrated with stairs at different points in time. Think about the agony of moving furniture upstairs. Also, think of the times you've got comfortable downstairs only to realize that you need something upstairs. The frustration this brings is enough to make people start to dream about single-level apartments.
A home escalator can cure that frustration as it eliminates the effort you need to put into climbing stairs. For many people, it's not just general frustration that has them complaining about stairs. There are over 100 million Americans alone who suffer from chronic knee pain; the thought of climbing stairs when that pain is in full force could be enough to make them give up.
Consider the aging population as well. At least a third of all people over 65 experience a fall in their own home each year. While that statistic does not include a breakdown of the causes of the fall, it's common sense that having to deal with stairs would make falling more likely.
By increasing ease of movement, home escalators have the potential to allow people to be more comfortable in their own homes. It can also allow them to remain in their own home for longer, as opposed to a retirement home.
Property Values
While a home escalator is a significant cost to begin with, it's worth taking into account that it will increase your property value. This can mean a return on your initial investment.
Once installed, if the time comes that you no longer want to remain in your home, having an escalator is going to open you up to a new world of buyers. That's because many people may have wanted home escalators but thought that they were too difficult to install. By having a functioning one in your home, your house will automatically appear more attractive to this segment of potential buyers.
When it comes to resale, you can expect to receive at the very least 50% back in the form of added value on your home.
Escalator Options
Now that we've discussed the things you should know before making your decision, let's see some options that are available on the market.
Fuji ZY Home Escalator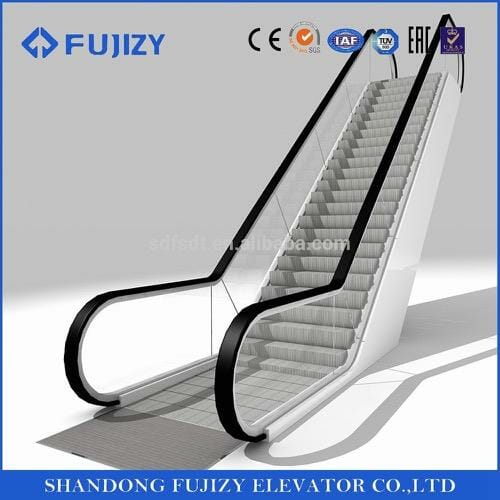 Source:  Alibaba-Shandong FUJIZY Elevator Co.
This model is a stainless-steel option reminiscent of what you see in the mall. Safety and stability is at the forefront of its design; there is protection in place to counteract short circuits and accidental reversal. There is also emergency stop buttons placed strategically throughout the escalator to assist you when you are in motion.
The manufacturer offers this in either indoor or outdoor along with many different customization options, including the inclination of the steps to fit your home more closely. From an aesthetics point of view, this escalator is rather basic. This attribute in itself can be a bonus though, as you can view it as a blank canvas to decorate as you wish.
Shenlong Home Escalator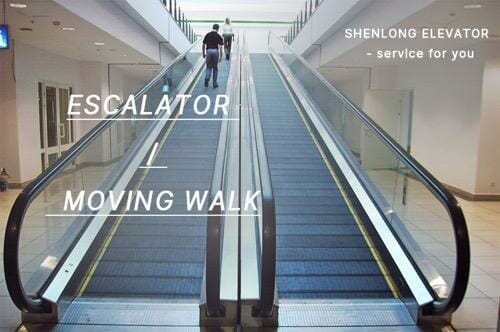 Source:  Alibaba-Shenlong Elevator Co.
This one can work in both indoor and outdoor environments. If you are considering an escalator that leads to an outdoor deck or entertaining area, this is your best option. The incorporated waterproof technology will keep this escalator safe from the environment.
It has fewer inclination options, with a choice of only 30°-35° angles, but it does have the ability to run for 20 hours every day. This allows you to get the maximum use out of it, and by shutting it down when you are sleeping, you can easily stay under the rated 20 hours run time per day.
With a glass frame, the design is quite simple. However, the hand rail is customizable. This allows you to choose colors that will work well in your home.
Otis Moving Stairways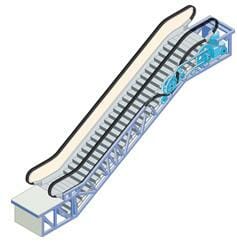 Source:  Otis Create – Find Your Escalator
Otis, the company that calls itself the world's leading manufacturer and service provider of elevators, escalators and moving walkways, uses a modular approach for this escalator. As such, it is more customizable in appearance. This allows it to integrate into your home more easily and can save you from the cold appearance of commercial escalators.
There are also enhanced noise reduction packages available for the motor. This may eliminate any concern you have about the noise of having an escalator at home. The company has also matched the handrail speed to the tread speed to allow for a smooth journey.
Making Your Final Decision
We've presented you with some options and what to consider, but the final decision needs to come back to you and reflect your environment. Ask yourself the following questions: Why do you want this? How will it work in your home? Is it going to work for your situation in the long run?
Asking these questions will help you to ascertain whether you should jump into the purchase of this product. As stated, there are many positive benefits to this. Home escalators give you ease of movement and allow you to move freely in your own home. This feeling of freedom may be reason enough to go ahead with this decision.